Site-finished or Pre-finished Hardwood Flooring



If you are having a new hardwood floor installed, then one of the first questions you need to ask yourself is "Do I want a site-finished floor or a pre-finished floor?"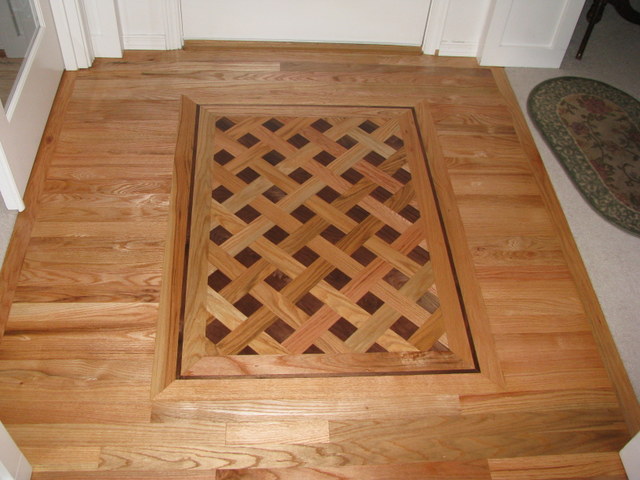 Here is some of the pros and cons for you to consider regarding both of these products.

Site-Finished is installed and then has to be sanded and finished in place. The benefits in choosing this are:


Customization is easier, so more options are available to you. There are endless possibilities of species and stain color selections that can be made.
Custom borders or installations are easier to do and look better with a site-finished floor.
The floor is easier to repair.
The floor is sanded flat and smooth so there are no micro-bevel cracks between the boards and there is no height differences between boards.
Some boards in an installation must be nailed through the top, these are then filled, sanded and finished and are barely noticeable.
A site-finished floor with a high-quality finish applied will wear the same as a pre-finished floor and is easier to fix and maintain.
If you damage a site-finished floor, you can sand and refinish the damaged area.
Does require you to be out of the home for a few days while the floor is sanded and finished.
The finish must cure enough before you can place furniture and area rugs onto it.
Pre-Finished is pre-finished at the factory and just has to be installed.
You don't have to be out of the home for sanding and finishing.
Furniture and area rugs can be put on the floor immediately after installation.
It carries a manufacturer warranty.
Higher-end products have a very durable finish.
It has a micro-bevel which can trap dirt and allow spilled water to seep in.
Nail holes are filled but can be noticeable.
Many species and stain colors are available to choose from.